Produce Bags

IF YOU TOO ARE TIRED OF THROWING OUT PLASTIC BAGS EVERYDAY, THEN THIS IS THE PERFECT SOLUTION FOR YOU!

REDUCE ENVIRONMENT POLLUTION WITH THESE REUSABLE AND WASHABLE ECO-FRIENDLY PRODUCE BAGS!

Take One Step Forward In Saving The Environment!
Get yours, gift to others and make an impact on the planet!
Reusable & Washable Eco-Friendly Produce Bags Set
Limited Time Offer: $29.99

The Best Solution For Convenient and Pollution Free Grocery Shopping & Storage!
Our reusable produce bags provide a fabulously convenient shopping experience. More durable than traditional one-use plastic shopping bags, our three sizes of machine washable mesh seal tightly with drawstrings to keep produce fresh from start to finish.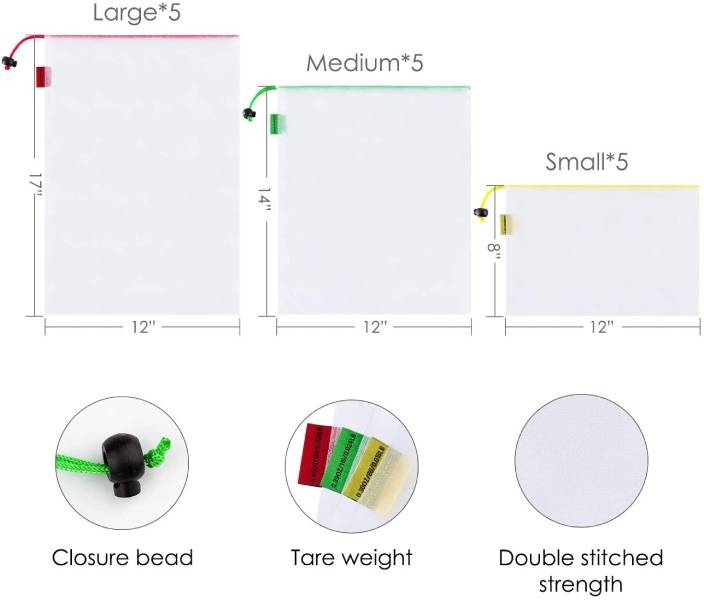 Go Greener With These 100% Eco-Friendly Reusable Produce Bags

These reusable and washable produce bags are eco-friendly, come with drawstrings and are durable compared to other conventional groceries bags. Our Produce bags are suitable to hold any grocery tightly sealed keeping them fresh and easy to open.
Reusable Produce Bag Benefits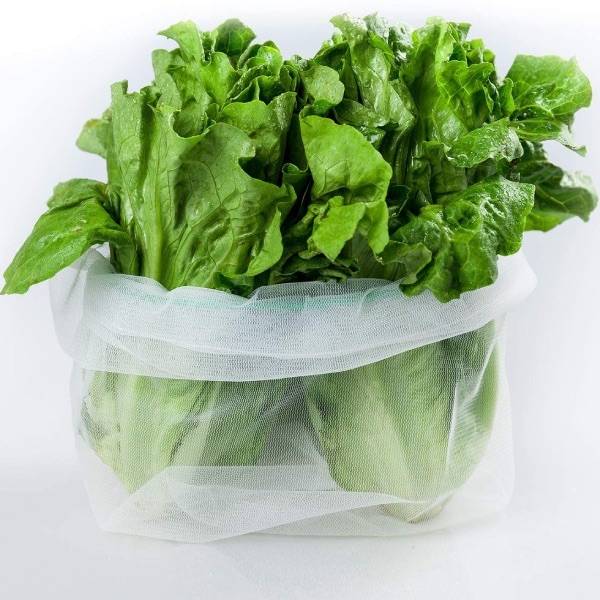 REUSABLE


You can use these bags again and again. Not like any other plastic bags that you have to throw it out in a single use.

POLLUTION FREE

 




Durable material lets you use it time and again even after many wash preventing the environment from pollution.



EASY TO USE

 




Lightweight material and presence of drawstring gives an easy access when required without tearing or damage.

SEE THROUGH


Our bags are nearly transparent giving you full view of what is inside making it convenient while taking out your groceries.



EASY TO CARRY


Being light weight and foldable, you can simply fold it and carry it in your purse or even your pocket.

MADE FOR YOU


We thought about everything a person would need in a grocery storage bag, and delivered on everything.
Reusable Produce Bag Features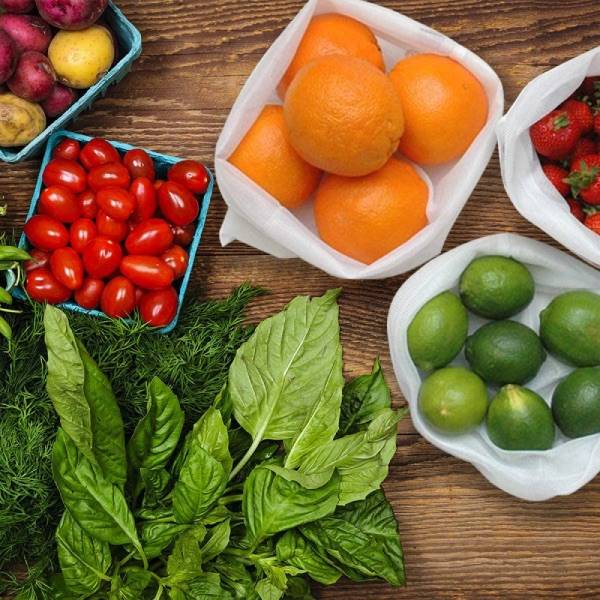 ECO FRIENDLY


Being made in such a way that it lasts almost forever! Preventing you from using those one-time use plastic bags increasing the environmental waste. With 10 pieces, you can reuse them as many times you want.

ADJUSTABLE


Drawstrings allow the bags to be tightly closed and easily opened when needed.

MACHINE WASHABLE


Unlike any other conventional plastic bags, these are washable and durable that will keep your food safe and fresh. It can be reused after simple wash/rinse.

FOLDABLE


The reusable produce bags can be easily folded and stored in any of your grocery bag or even your own pocket. It doesn't add any extra weight to your grocery, increasing your convenience.

MULTIPLE SIZES


This comfortable produce bag comes in different sizes and colors so that you can locate and store your groceries easily.
---
Stay Trendy While Shopping With The See-Through Mesh Eco-Friendly Produce Bags!
Ready to order? Click the green button below to choose your package. Most people choose the Eco-Friendly Kitchen Bundle!
---
WHAT DO OUR CUSTOMERS SAY?

⭐️⭐️⭐️⭐️⭐️ (14,786 ratings)
We've sold the reusable, washable see-through mesh produce bags to hundreds and thousands of our customers worldwide. Everybody has benefited greatly with this bags in their lives. Everyday we get messages and emails from people who LOVED this product.
Don't listen to us... hear what our customers had to say!
Brigitte Hughes ⭐️⭐️⭐️⭐️⭐️
I love these produce bags so much I bought another set and always keep some with my reusable grocery bags in my car so they will be handy for quick market stops. I had to get another set because I often leave stuff like apples and avocados and onions in the bags in my veggie bins and refrigerated items contained in them in the fridge. Keeps them contained and they keep much better than in plastic bags...not to mention the benefit to the planet of less throwaway plastic. People in the market often ask me where I got them, and checkers have told me they are easy to scan through. The baggers love them too. Clinched closed, there are no products falling out and rolling around to be corralled. A total win all around!
Kathryn Broome ⭐️⭐️⭐️⭐️⭐️
So far I really like my reusable produce bags. I also asked the clerk at the grocery store what she thought of them as she is the one that needs them to be scannable, she liked them too. The clerk did mention she really liked how they kept the onion skins form getting all over the conveyer belt. For me personally, they are easy to clean, take up very little space and I like the idea that I will no longer be using plastic produce bags... I LOVE these bags! I store my produce in the bag in the refrigerator and it stays fresher longer than if I had stored it in the plastic bags. One of the cashiers at my local grocery store purchased them as well after seeing mine and she thinks they are amazing!
Laurie Martin ⭐️⭐️⭐️⭐️⭐️
So happy with this purchase. Came perfectly packaged and used the next day. Used them on multiple produce items, brought them home, washed them in the bag, and put in the fridge. Two people stopped me in the store to ask me about them, I told them about Planet Insiders.
---
You're Going To LOVE The Eco-Friendly Reusable & Washable Produce Bags!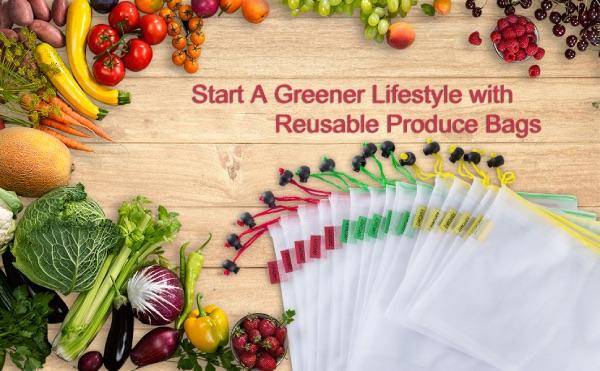 Get durable and reusable produce bag now without compromising on anything. This produce bag has everything you could ever want. We know you are going to LOVE this bag!
---
100% Money Back Guarantee!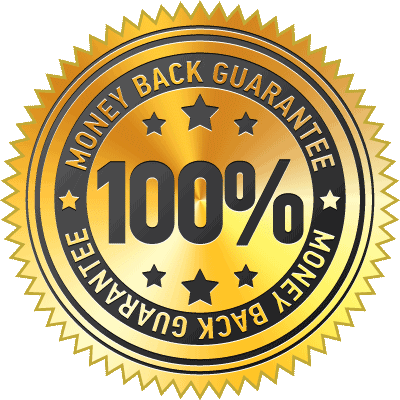 We truly believe that our product is going to raise the standards for eco products, and we want to make sure we back that up with a 100% risk-free ironclad 30-day guarantee. If you don't have a positive experience for ANY reason, we will do WHATEVER it takes to make sure you are 100% satisfied with your purchase.
We have 24/7/365 Phone, Chat and Email Support with US based customer service. Please contact us if you need assistance. Your complete satisfaction is our goal.